At present, the number of cryptocurrencies is getting increased at a rapid pace. This is the main reason why the demand for cryptocurrency exchanges is getting enhanced. This virtual currency is being purchased, sold or exchange through a cryptocurrency exchange only and not through any financial institution.
Due to this many, the entrepreneurs are getting attracted to developing their white-label crypto exchange software. To facilitate this major advancement in the crypto world, there are numerous White Label Exchange Software Development Companies.
However, choosing the best developer is a very difficult task. If you are looking for such a blockchain developer, we recommend you hire Taksh It Solutions for getting the best white-label crypto exchange solutions.
This blog will discuss the white-label crypto exchange platform, its major features and the cost to build white-label exchange software. So let us start our discussion by understanding the meaning of such a digital platform.
What is White Label Centralized Crypto Exchange Software?
If you are an entrepreneur or a start-up in the crypto world, you must have heard of this term. Whether you want to have more clarity on what is white-label Centralized crypto exchange software?
A White Label Centralized Cryptocurrency Exchange Software is a fully-functional, ready-to-use crypto exchange software that can be customized as per your business needs and requirements similar to the world's most popular cryptocurrency exchanges like Binance, Coinbase, Kraken etc.
It provides all of the functionalities and features of any top Centralized cryptocurrency exchange and can be released into the worldwide market in a short span.
Must-Have Features of a White-Label Centralized Crypto Exchange Software
While choosing white-label crypto exchange software, you must ensure that the following features must be present in that digital platform:
Intuitive User Interface
Any experienced crypto trader or even beginner likes a user-friendly interface that is simple to navigate. If you want to enhance user engagement and retention, all you need is a well-designed user interface that can give a tailored experience.
Efficient Trading Engine
A white-label cryptocurrency exchange's trading engine is one of its most important features that should be there. It is in charge of several functions, including matching up offers and bids, making schedules, displaying the likelihood of transactions and much more.
Bot Trading
This feature facilitates making trading decisions based on your trading strategy without requiring your intervention. Bot trading not only decreases risk but also improves efficiency. In layman's terms, bot trading operates on the user's behalf as it is not possible to remain active for the user 24×7.
Multi-Currency Wallet
A multi-currency wallet is one of the most important features of white-label crypto exchange software as it will help in supporting multiple currencies without any issue. Such a wallet can be used to buy, sell or store cryptocurrencies securely.
Admin Panel
This feature enables the administrator to manage several operational aspects of the White Label Cryptocurrency Exchange Software. The efficient admin panel should be completely customizable with possibilities to add new cryptos, change trading fees, manage funds and crypto listings and much more.
Reasons to Prefer White-Label Centralized Cryptocurrency Exchange
There are multiple reasons why you should prefer to use white-label cryptocurrency exchange for your business. One of the major reasons is the cost-effectiveness of launching such a digital platform.
Another reason here is that it is already tested on multi-levels which makes it free from any bugs or any other issues. This type of crypto exchange platform would be more secure and traders would get attracted towards it due to its reliable nature and safe transactions.
You can also customize the functionality and features of a white-label cryptocurrency exchange as per your business needs and requirements.
Cost to Develop White Label Cryptocurrency Exchange
Whenever an entrepreneur would be planning to develop a cryptocurrency exchange platform, the major inquiry would be regarding the cost involved. We want to tell you that the cost to develop a white-label cryptocurrency exchange will vary from project to project due to various other factors such as complexity, which white-label cryptocurrency exchange script you choose and the blockchain developer you hire.
However, the cost to build a white-label exchange platform would be anywhere between $20,000-$70,000.
Top White Label Cryptocurrency Exchange Scripts
Numerous crypto exchange scripts have similar features and functionalities to the top crypto exchange platforms. Below is the list of some of the major scripts that you can use as per your requirements and budget:
Binance Clone Script
Wazirx Clone Script
Remitano Clone Script
Coinbase Clone Script
Paxful Clone Script
Localbitcoins Clone Script etc.
Why Choose Taksh It Solutions for Centralized Crypto Exchange Development?

Taksh It Solutions is a leading White Label Centralized Exchange Software Development Company in India. Their team of blockchain developers can deploy a ready-made and multi-tested white-label crypto exchange platform as per your chosen clone script and in compliance with your business requirements.
By availing of their customized white-label cryptocurrency exchange development services, you can get a competitive advantage over your competitors in your respective business industry. The crypto exchange platform developed by them will be highly secured and equipped with the latest features and functionalities.
You can schedule a free demo of their white-label crypto exchange by visiting their official website and connecting with their experienced developers.
Quick Contact Us:-

+91 9560602339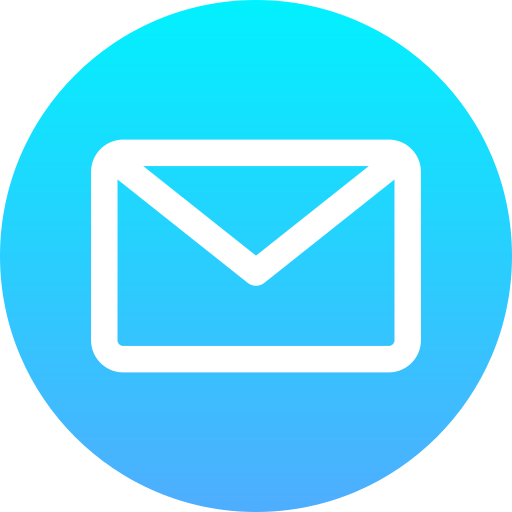 business@takshitsolutions.com